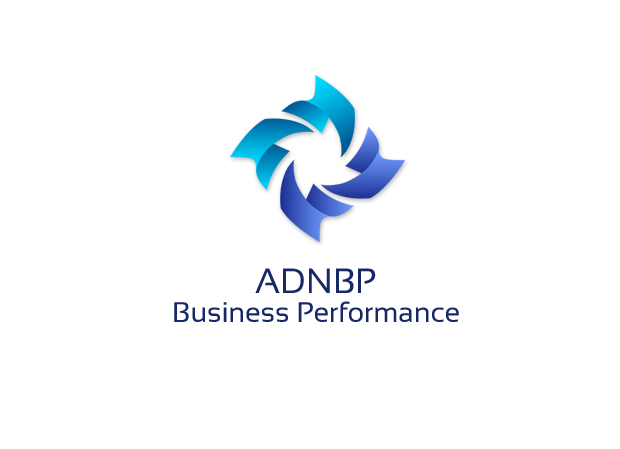 Can you imagine...
a partner that reduces your costs and charges based on results.
Our target
ADNBP Solutions
We focus on providing solutions to companies with subsidiaries in various countries, requiring processes capable of bringing together information and control to monetize their overall strategy and maximize their margins.
Our Mission
Implement services oriented to cost savings and productivity improvement through control of internal processes and human resources.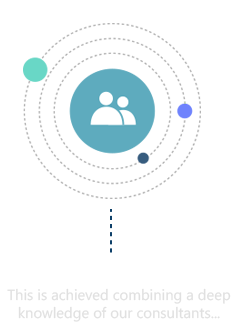 Our Counterparty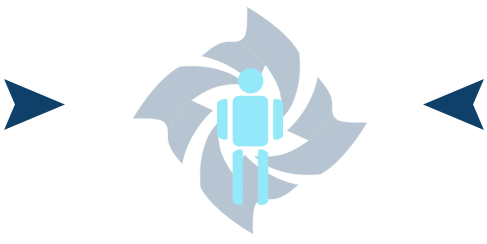 Member of the board of Directors or Financial Director with decision-making
power over the most sensitive parts of the organization.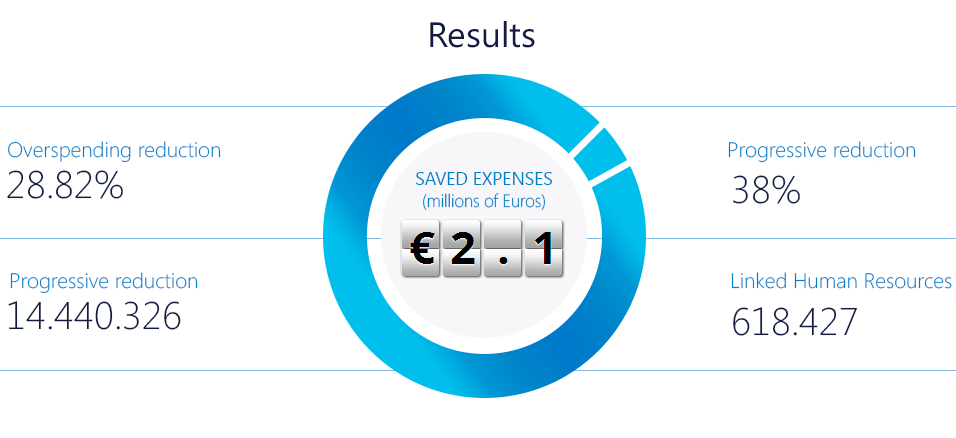 Services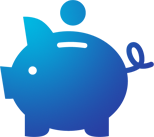 Control and Improvement of corporate expenses
Through an overall strategy and specific tactics, we allow control over operating expenses of a business in a transparent manner for their employees. This decreases the amount thereof based on human psychology and anomaly detection.

A company can achieve lower spending of their employees (fraudulent or not) by up to 38% without affecting the operative of the business. This is achieved through self-correction, together with simple and effective control by the board of what is going on with each employee every month.
Business KPI definition and real time monitoring.
Parameterization of SMART KPIs (Specific, Measurable, Achievable, Relevant and Timely Key Performance Indicators) based on the Company's mission and vision, to facilitate decision-making based on performance measurement of specific objectives and process adjustments to meet their goals.

KPIs are reflected on visual, simple and accessible tools that feed through processes of BI or Big Data for real time decision-making.
Business process automation
Study of the current processes of the company to identify areas of improvement and define the strategy used to automate these processes in order to contain costs. It consists of integrating applications, restructuring labor resources and using software applications and new technologies throughout the organization.

Under the SaaS and PaaS model and a 360º point of view, we build your CRM, ERP, Process (BPM), HR Management, eMarketing campaigns, Financial Management, Web Strategy, eCommerce, Multimedia, Scorecards (BI) reports and any solution that contributes to increase operative efficiency and a faster and more accurate decision making.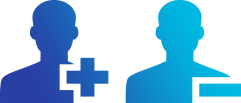 Interim management focused on processes for change
Through the expertise of our team, we conduct a preliminary evaluation of the situation or business need in order to define the most appropriate professional to fill the required position.

This person will have access to the overall technologies we work with to ensure a better support during the process. The implementation of these technologies facilitate decision making in real time and thus accelerate the process of change or improvement.
Let's Talk
Tell us what your business needs and let us surprise you with the solution.
Contact details:
info@adnbp.com

+34 91 279 11 00
ADNBP S.L.
Conde de Aranda 8
28001 Madrid

Terms & Conditions
By using this site, you signify your assent to the following terms and conditions of use without limitation or qualification.

The terms and conditions set forth below are applicable to your visit to and use of ADNBP Business & IT Performance, SL.'s website, including but not limited to any discussion boards, public forums and/or blogs contained therein. Any additional terms or conditions that are posted on specific areas of this site are deemed to be incorporated into these terms. If you do not agree to these terms, do not use this site. Please read these conditions carefully before using this site.

The information provided on ADNBP Business & IT Performance, SL..'s site is provided "AS IS" and without warranties of any kind either expressed or implied. To the fullest extent permissible pursuant to applicable law, ADNBP Business & IT Performance, SL. disclaims all warranties, including, but not limited to, implied warranties of merchantability and fitness for a particular purpose. ADNBP Business & IT Performance, SL. does not warrant, either expressly or impliedly, the accuracy or completeness of the information, text, graphics, links or other items contained on this site and ADNBP Business & IT Performance, SL. expressly disclaims all liability for errors and omissions in these materials and for the use or interpretation by others of information contained on the site.

ADNBP Business & IT Performance, SL. will not be responsible for any loss or damage that could result from interception by third parties of any information made available to you via this site. Neither ADNBP Business & IT Performance, SL., nor any of its affiliates, directors, officers or employees, nor any third party vendor retained by ADNBP Business & IT Performance, SL. will be liable or have any responsibility of any kind for any loss or damage that you incur in the event of any failure or interruption of this site, or resulting from the act or omission of any other party involved in making this site or the data contained therein available to you, or from any other cause relating to your access to, inability to access, or use of the site or these materials, whether or not the circumstances giving rise to such cause may have been within the control of ADNBP Business & IT Performance, SL. or of any vendor providing software or support services for this site.

In no event will ADNBP Business & IT Performance, SL., its affiliates or any such parties be liable to you for any direct, special, indirect, consequential, incidental damages or any other damages of any kind even if ADNBP Business & IT Performance, SL. or any other party have been advised of the possibility thereof.

Decisions based on information contained on ADNBP Business & IT Performance, SL.'s site are the sole responsibility of the visitor, and in exchange for using ADNBP Business & IT Performance, SL.'s site, the visitor agrees to hold ADNBP Business & IT Performance, SL. harmless against any claims for damages arising from any decisions that the visitor makes based on such information Notwithstanding these provisions, you are not entitled to access the site if doing so would involve a breach of law by you or us in any country. It is your responsibility to be aware of the relevant laws and regulations.

At any time, ADNBP Business & IT Performance, SL. may revise these terms and conditions by updating this posting. You are bound by any such revisions and should therefore periodically visit this page to review the updated terms.

Parts of this website are accessible to all users and other parts of the site are restricted to ADNBP Business & IT Performance, SL. retail or institutional clients and consultants who register on the website. These Terms of Use apply to all users.
×
Privacy Policy
At ADNBP Business & IT Performance, SL, protecting the privacy and confidentiality of our clients' personal information is a priority. We understand that you have entrusted us with your private information, and we do everything possible to maintain that trust. The following sets forth details of our approach to ensuring the confidentiality of your personal information.

We never sell client lists or information about our clients (or former clients) to anyone.

In the normal course of business we collect information about our clients from the following sources: (1) account documentation, including applications or other forms (which may include information such as the client's name, address, social security number, etc) and (2) information about our clients' transactions with us (such as account balances and account activity).

We have strict policies and procedures to safeguard personal information about our clients (or former clients) which include (1) restricting access and (2) maintaining physical, electronic, and procedural safeguards that comply with federal standards for protecting such information.

To be able to serve our clients and to provide our services, it is sometimes necessary to share information with companies that perform administrative services for us or on our behalf. These companies are required to use this information only for the services for which we hired them, and are not permitted to use or share this information for any other purpose.
×
General Sales & Returns Policy
The General Conditions are intended to regulate the relationship between ADNBP Business & IT Performance, SL. and yourself relating to all transactions made through the website www.adnbp.com

The acquisition of services is completed through the activation of the SEND button at the end of the buying process after selecting one of the acquisition plans. This expresses full acceptance of each and every one of the General Conditions as shown on the ADNBP site prior to the purchase. From the time of acceptance, the user acquires the status of ADNBP Client and enjoys the services of Google Apps or ER acquired by choice.

For any purchase you can choose from the following options :
1. Make the purchase through www.adnbp.com selecting the desired service plan.
2. Place an order by phone at ( +34) 912 791 100
The sale is understood to be formalized by clicking the "send" button. After that the customer will receive an email confirmation clarifying the details of the transaction .

Prices for each product are listed on the website on the date of the order including all VAT. However , based on the provisions of Law 37/19992 of 28 December regulating such tax , the transaction may be exempt or not subject to the same depending on the country of residence of the buyer and the condition in which it operates ( entrepreneur / professional or personal ) . In such cases ADNBP shall be provided with a certificate valid tax exemption issued by the relevant tax authority. Consequently , in some cases the final price of the order can be altered with respect to that found on the website above .

Purchases may be paid by Visa, Master Card or American Express

ADNBP will not be held responsible for delays or failures that occur in the access , operation and functionality of the website or its services and / or contents , nor of any interruption, suspension or malfunction of it, if they have been originated from others' mistakes .

ADNBP is responsible for the accuracy of content, data or information regarding the services offered on its website , unless these have been modified by third parties outside the organization or not , without express permission of the company.

Returns Policy
As ADNBP offers services , there is no possibility of returning them . Once acquired, these will be provided and charged according to its terms during the period of time specified on the purchase.
Delinquent Payments
Delinquent payments may bear interest at the rate of one-and-one-half percent per month (or the highest rate permitted by law, if less) from the payment due date until paid in full. You will be responsible for all reasonable expenses (including attorneys' fees) incurred in collecting such delinquent amounts, except where such delinquent amounts are due to billing inaccuracies.
Suspension for Non-Payment
a. Automatic Suspension. You will have thirty days to pay delinquent Fees. If you don't pay delinquent Fees within thirty days, the provider will automatically suspend use of the Services. The duration of this suspension will be until you pay all outstanding Fees.
b. During Suspension. If you are on a monthly billing plan, and are suspended for non-payment, the provider will stop charging you for monthly Fees during suspension for non-payment. If you have an annual commitment for the Services, we will continue to charge monthly Fees during suspension for non-payment and you must pay all outstanding Fees in order to resume its use of the Services. c. Termination After Suspension. If you remain suspended for non-payment for more than sixty days, ADNBP may terminate your service.
×